Ellenville, New York is the ONLY town with the name of Ellenville! Watch the recently recorded You Tube video by residents of my hometown who submitted it to the HGTV Home Town contest.
Then read my story: Ellenville Always, it's NOT just another Small Town
Feel free to share!
Several blogs ago, I wrote that I was making a New Year's resolution  to write this blog every Monday. Well, for those of you following my prose, you know that that resolution never quite made it past the first week. (I could have written the above cartoon caption, it's so true!)
So, let's talk about New Year's Resolutions… or let's not!
First, the good news: 2020 was yet another year I did NOT have to make a resolution to lose weight! At 5'7 and 138 lbs, give or take a pound or two, my weight is just fine, thank you! I've been the same weight since losing 25 pounds in 2011 on Weight Watchers. (I REFUSE to call it WW since that's my husband's initials and also reminds me of World WARS.. What WERE they thinking?)
But I digress.
After being harassed by the Chantix TV turkey for months who kept insisting that
quitting smoking "cold turkey" was nearly impossible, on New Years Eve 2019, I put out what I'd planned on being my very last cigarette and drank my very last glass of wine.
I joined an on-line green smoothie 10 day challenge, bought a huge amount of "healthy" ingredients including almond milk, coconut water/milk, plenty of spinach and bananas and filled my freezer with a wide variety of frozen fruits. Using a new Nutribullet Balance I purchased on sale at Costco, I blended and drank the most disgusting looking concoction I've ever tossed down my throat! 
Although it did taste pretty good the first three days. On day four, I decided to join the KALE craze and substituted the spinach with this weird green vegetable. BIG MISTAKE! For the next three days I was painfully reminded what giving birth was like! OY, the PAIN!
By day 17 without a cigarette or glass of wine, I was feeling… HORRIBLE! Drinking smoothies instead of a nice glass of chardonnay gave me cramps, which I've not had for 15 years. I was super tired and SUPER cranky (Just ask my WW).
I decided that being "unhealthy" and feeling GREAT was so much better than eating healthy and  feeling like a pile of shit!
I still use my Nutribullet Balance. It makes one FANTASTIC banana or strawberry daiquiri AND I'm getting health benefits of the fruit and I'm sure there is some health value in the rum, but what the hell.
I'm down to only 3 or 4 cigarettes a day, which is as close to "quitting" as I'm ever going to get. As for the wine, 2 glasses instead of four is about right. I save the daiquiri for the weekends.
As far as my writing resolution, well, I'm writing this blog today and I also interviewed a local bookstore owner for my lifestyle column – "The Worm Has Turned at The Bookworm"  .
January 1, 2020 might have been messed up for this year's resolutions, HOWEVER, there is plenty of opportunity to do a "re-do":
If you missed the Chinese New Year which started on January 25, mark your calendar on March 19, to celebrate Nowruz, the Iranian New Year. If you miss that one, you still have plenty of other dates to choose:
The Assyrian New Year, also known as Ha b' Nisin and Kha b' Nisan, is observed on Wednesday, April 1st, Songkran will be celebrated in Thailand Monday, April 13, the Hindu New Year is on April 14th,  the Islamic New Year or the First of Muharram begins on August 19th the Ethiopian New Year, is September 12 and Rosh Hashanah, the Jewish New Year (and the only one I actually celebrate) is on September 18.
So, do not despair if your New Year's resolutions did not last more than a few days after January 1. There are plenty of other dates and more than enough re-dos of a New Year to keep making and breaking those wonderful resolutions!
And, there's always MONDAY!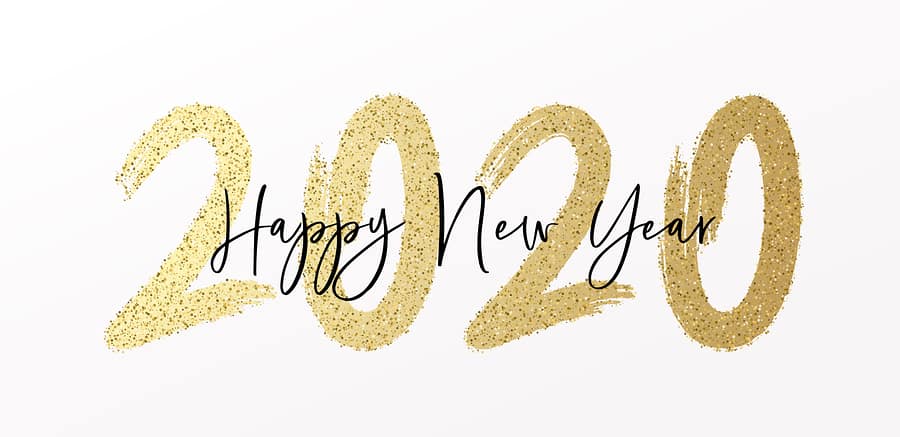 Since 1968 I've been filling pages of a yearly diary. These books came from an insurance company in my home town of Ellenville, NY which is now owned by a high school friend of mine.
Every New Year's Eve for 42 years after, I'd perform a "retirement ritual" where I would lay out all the past years' journals, read through a few, add the current past year to the pile and return the entire collection to their well-protected memory box.
It was always so exciting starting a new book – so many empty pages yet to be filled and the smell of those brand new pages were both exciting and a bit terrifying.
Unfortunately, the company stopped giving away these books in 2010 and my annual ritual died. 10 years ago I purchased a new journal, but it wasn't the same. I didn't have nearly the amount of time to write in a personal journal, (I was an assistant edior writing daily about irrigation and erosion!) nor did I really find the need to use this method as a way to resolve emotional issues (mostly having to do with a variety of members of the opposite sex).
As a result, the journal I started in 2010 is just this year reaching the final few pages!  Instead of having a year to reflect on, I have an entire decade! IN ONE BOOK.  If I forget anything, there's always FaceBook and Google Search to remind me, tools that really didn't exist 10 years ago!
So, here it is.. My DECADE in review. Beginning with a "then and now" photo:
What a difference a decade makes! I'm sooo very thankful I do NOT have to make a New Year's resolution to lose weight!
Here are the highlights of the past decade with hope the next 10 years and my next blank journal I will purchase tomorrow – will be just as exciting!
2010
Bill and I celebrate 30 YEARS of legal co-habitation!
Kim and Justin get married
Published "Undercover Reunion"
First 50,000 words of Vashti's Daughter
Keynote Speaker at Care Giver Conference in Ellenville
2011
Lost 25 pounds on Weight Watchers
Formed the Green Industry Speakers Bureau
2012
Finished first ½ Marathon
First Grandson – Kim and Justin's baby Julian born
Started working for Weight Watchers
Moved to Oxnard
2013
Finished 2nd ½ Marathon
Michelle and Barak engaged
Finished 3rd ½ Marathon with Michelle and Tandy in July
60th Birthday Celebration!
2014
Michelle and Barak get married
Left WW – Published River Ridge Living
Moved to Channel Islands Harbor
Column "Heard It On the Grapevine" for Citizens Journal
Finished 4th ½ marathon
Granddaughter – Kim and Justin's baby Calista born
2015
 Tandy and Tim get married
Finished first 5k marathon
2016
Tandy, Michelle and I see final performance of Les Miz on Broadway in NYC
Michelle and Barak move to New Jersey
Michelle and Barak get married
Completed second 5K – Santa to the Sea on my birthday!
2017
Second Grandson born – Tandy and Tim have baby Derek
Magazine Folded
Started working for MK Marketing Brand Ambassador for Qunol
Started working as a sales agent for SENTEXT text message marketing
Moved to Camarillo
Elected Chair of the Libertarian Party of Ventura County Chair
2018
Third Grandson (fourth grandchild) born – Michelle & Barak have baby Gideon
Taped "Storyteller Project" a Hanukkah Miracle
2019
Forth Grandson (fifth grandchild) born – Tandy and Tim have baby Logan
TO BE CONTINUED………………………………..